Audience: Suppliers

You may edit existing SKUs and their attributes right in CommerceHub's Dsco platform or update and then upload multiple SKUs at a time via inventory spreadsheets, flat-file formats, or API. For suppliers editing just a few SKUs, manually editing the SKUs in the web portal is the fastest.
It is important to keep your SKU information current and accurate.
You should update your product information as often as possible and as often as is necessary.
In most cases, you should update your inventory levels in the Dsco platform at least daily. If you have the capability of providing updates more often, we suggest doing so.
Some suppliers send new SKUs quarterly or update pricing monthly, so those tasks can be scheduled accordingly.
Want to see a walkthrough of how to edit SKUs? Click through the steps directly in the Dsco platform using the Guide Me tool: Edit Inventory
Step 1: Click the navigation menu and select Workflows > Inventory.
Step 2: The Inventory page is displayed with a list of all your SKUs. Click the SKU link to see the SKU's details.
Step 3: On the item details page, click Edit Attributes at the top of the page.

Step 4: On the edit attributes page, you can:
Update the desired attributes.
Add or remove localized variations. Click the + and - buttons next to the desired attributes, select a locale from the drop-down, and enter a description.
Add a Partner SKU mapping for the item. Scroll down to the Partner SKU Mappings section and assign the appropriate partner SKU for your trading partner.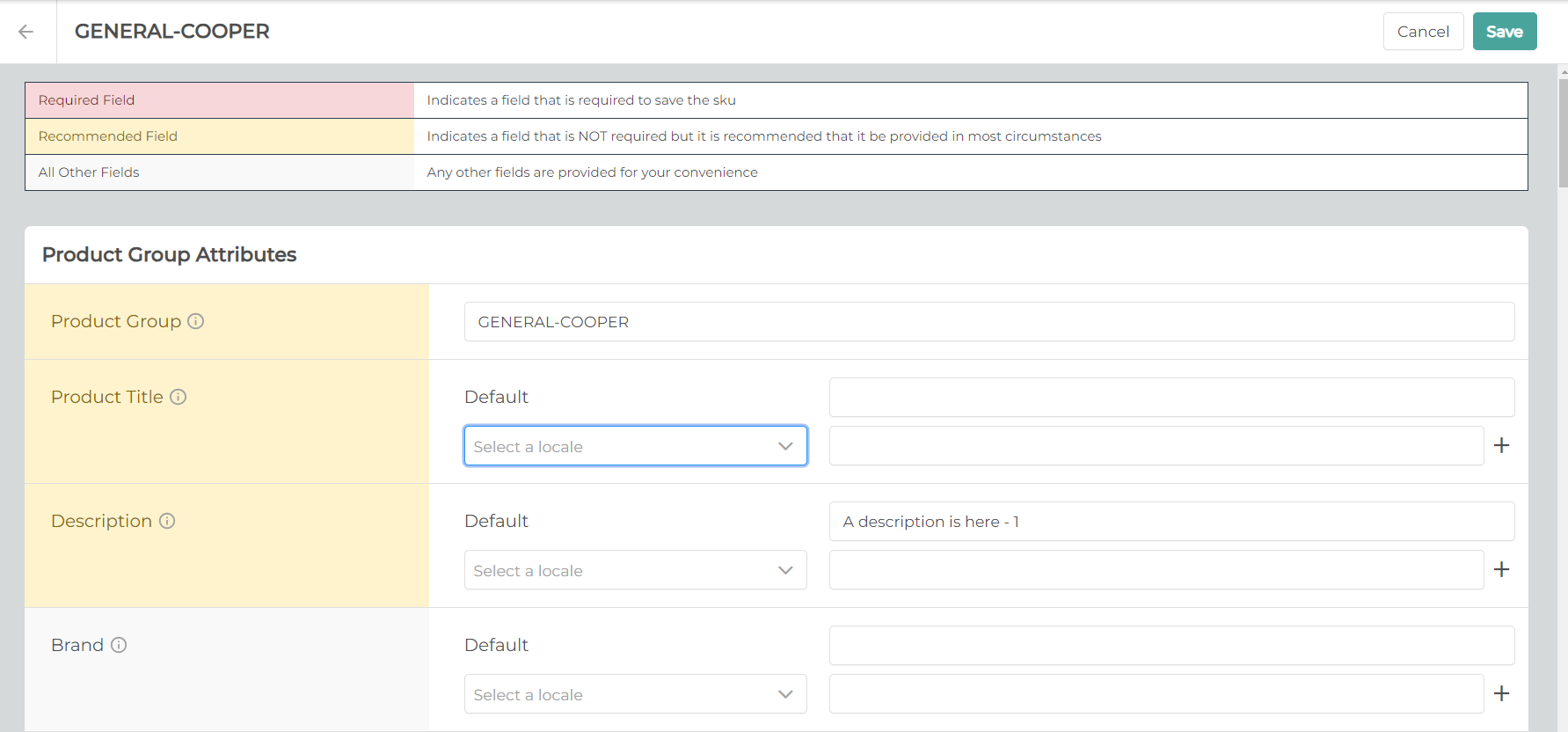 Step 5: When finished, click Save.
A status message is displayed at the top of the page. CommerceHub reviews the updates to the SKU to make sure they meet both CommerceHub's minimum system requirements and your retailer's item requirements.