Audence: Retailers
CommerceHub's Dsco platform provides retailers with a valuable look at where each of their trading partners fall in the setup and testing flow, allowing visibility into the progress and speed of onboarding.
When logged in with a retailer account, you can click Partners > Trading Partners to see the list of trading partners and their statuses.
The Trading Partner page will display details of partner Status (onboarding, awaiting activation, and active), Step (the current step each partner is currently working with), and several configurable columns such as Integration Method, Created, Last Change, and the Go Live Date. The go live date is entered and set when the invites go out to the trading partners.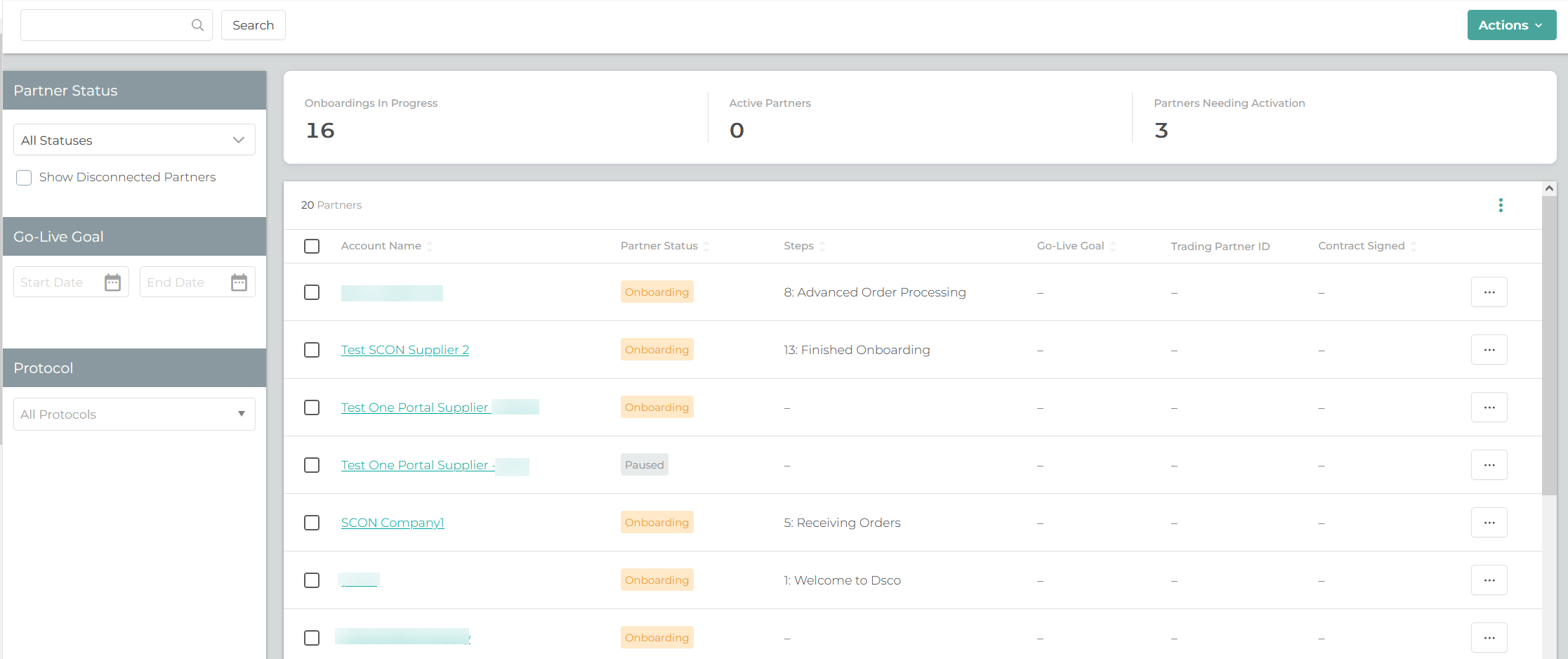 To get further details, click on a partner name and a full history of each step and when it was completed is available. From here you can also view trading partner information and settings.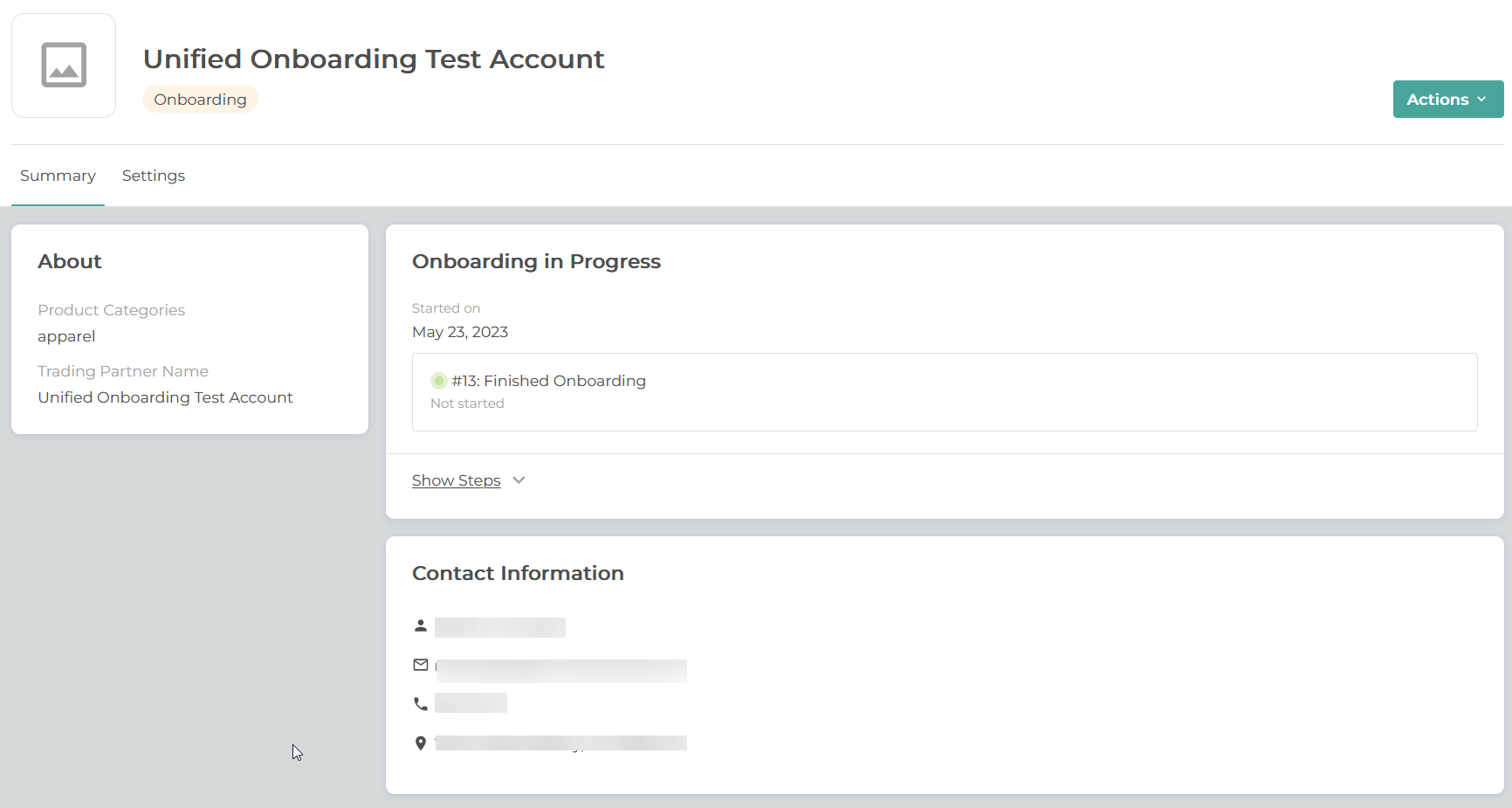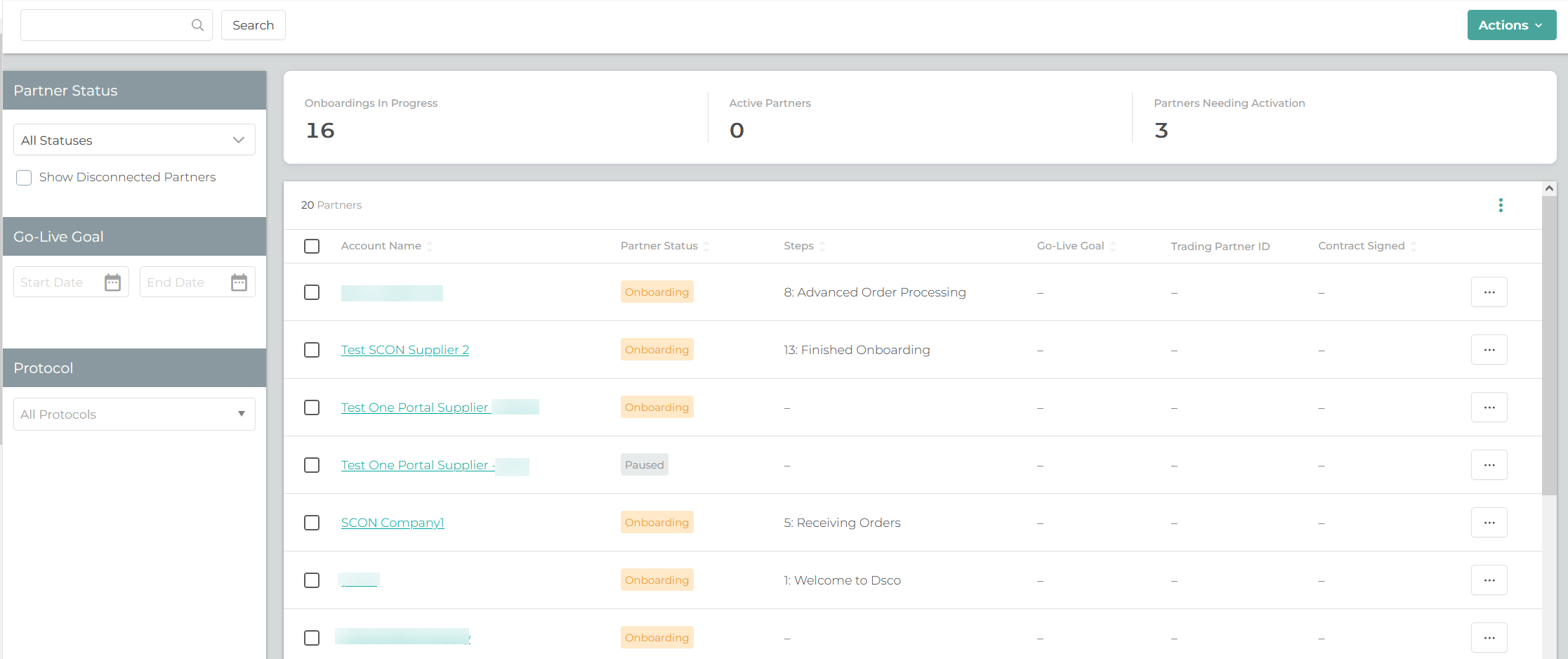 A full file download of all the onboarding progress is also available on this tab. On the top right of the page click Actions > Export Report.