Audience: Retailers and Suppliers
Step 1: Click the Inbox icon at the top of any page in the Dsco portal.
Note: A red dot appears on the icon when you have new messages.

Step 2: On the Inbox page, a list of all your conversations is displayed.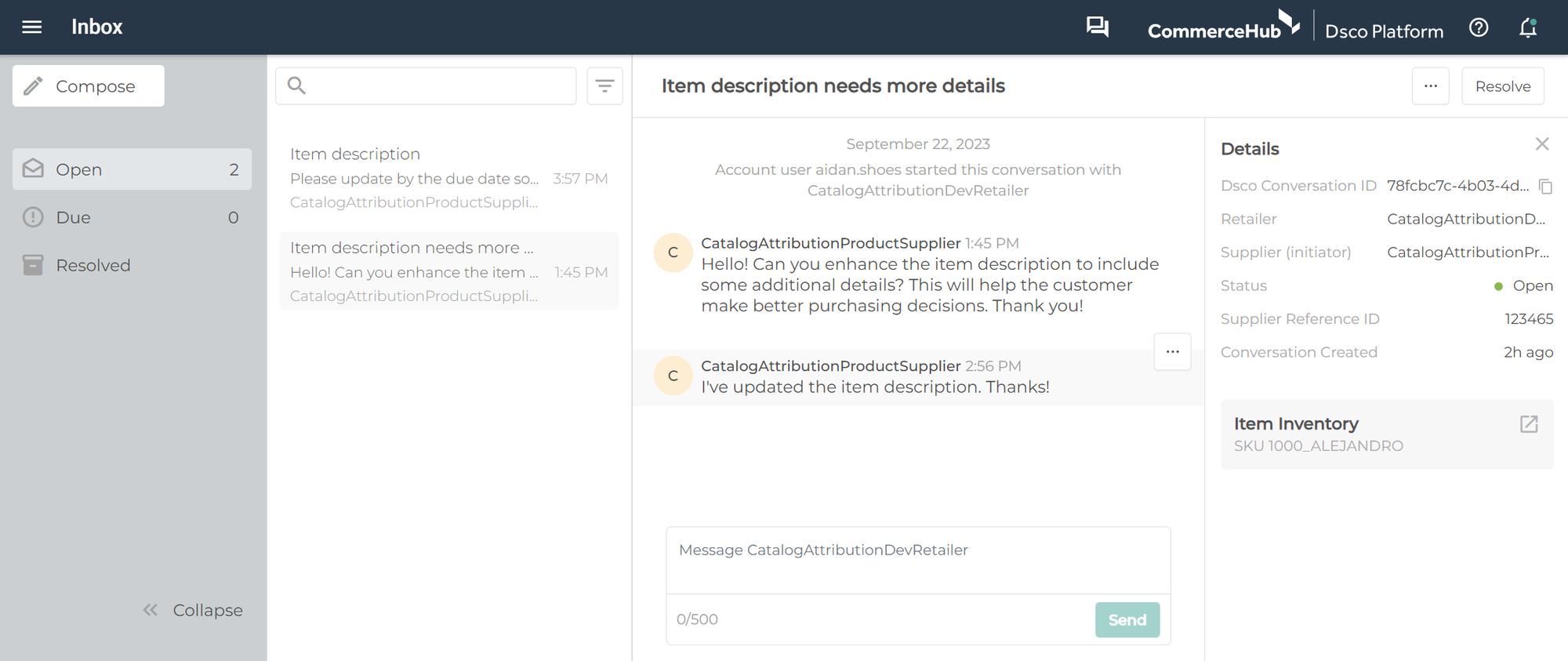 From here, you can:
View all open message conversations. This is displayed by default.

View all task conversations with an upcoming due date by clicking Due.

View messages that have been resolved by clicking Resolved.

Filter your list of messages by Topic, Sender, Response Due, or Trading Partner. Click the filter button and select any of the options.

Search for a specific message by entering any key words or search terms in the Search box and pressing Enter.

View the history of a specific message, such as when the message was created and the user who created the message. Click a specific message, click the three-dot options menu in the top right, and then select History.