Audience: Suppliers
Note: Your experience may vary based on your configuration.
Your retailer may occasionally initiate the cancellation of an order in the CommerceHub Dsco platform. They may request to cancel the order for several reasons: a bad address on an order, a customer request for cancellation, or a missed service level agreement (SLA).
When your retailer requests a cancellation, you can either:
Accept the request and cancel the order.
Reject the request and ship the order. You can choose this option if you already shipped the order when the cancellation was received in the Dsco platform.
Note: Depending on the state of the order, the retailer can cancel the order before you receive it in the Dsco platform. If that happens, you'll see a Cancelled status for the order on the Orders page. No action is required from you.
A supplier must have email notifications set up to receive cancellation emails. See Updating your general settings for more information on email notifications.
To respond to a cancellation request:
Step 1: Click the navigation menu and select Workflows > Orders Beta. The list of orders is displayed.
Step 2: Click the purchase order number to see the Order Details page. There is an orange alert bar at the top of the page. Tip: You can search for the PO number from the notification email, or filter the Flags for Cancel Requested.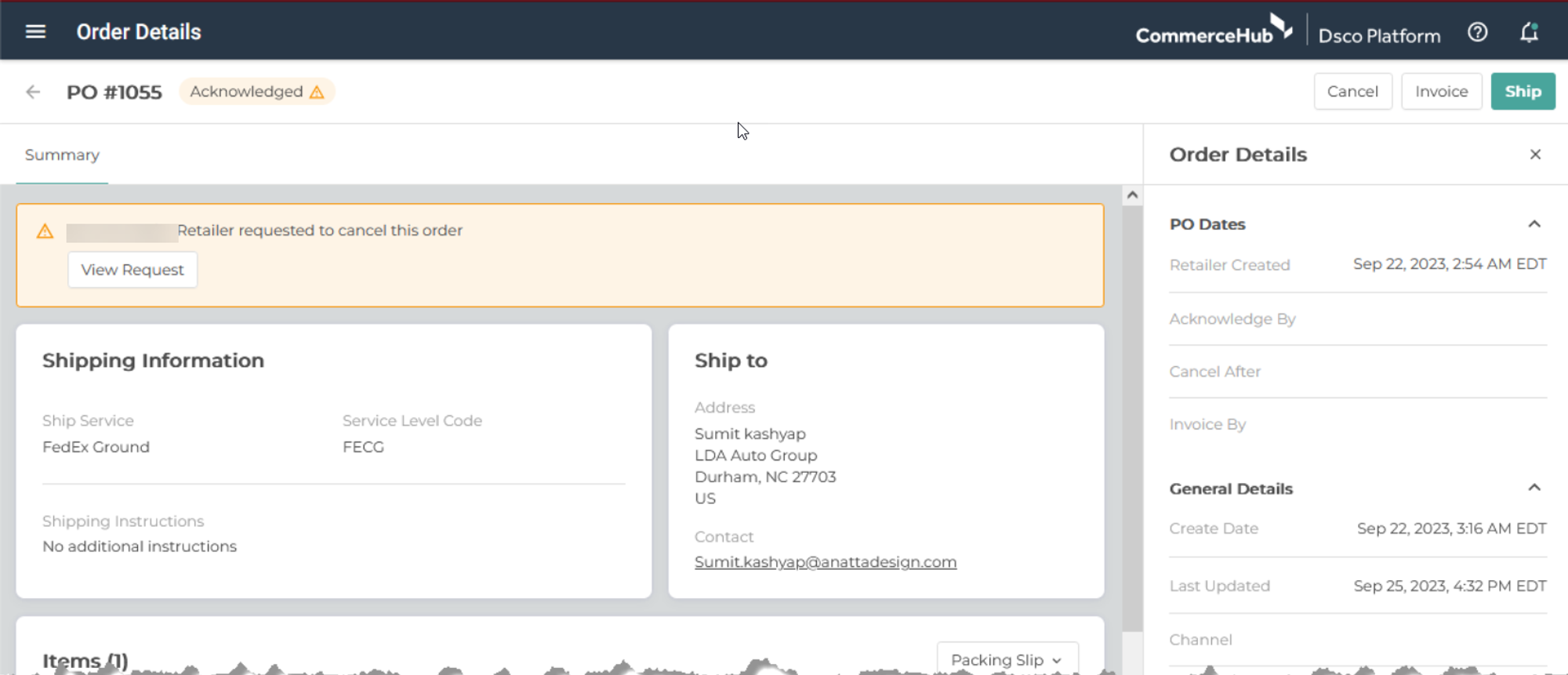 Step 3: Click View Request.
Step 4: Choose how you want to respond to the request:
To accept the request and cancel the order, click Cancel the Order and click Save Changes. No further action is required.
To reject the request, click Don't Cancel Order and click Save Changes. You can continue to ship the order as usual.