Audience: Retailers
Note: Your experience may vary based on your configuration.
Occasionally you may want to initiate the cancellation of an order in the CommerceHub Dsco platform. This request for cancellation could happen for several reasons: a bad address on an order, a customer request for cancellation, or a missed service level agreement (SLA). The procedure for processing an order cancellation differs depending on the status of the order at the time of the cancellation request:
| | | | |
| --- | --- | --- | --- |
| Order Status | Definition | Cancellation/Cancellation Request allowed? | Action Required |
| Created | Order has been created by retailer, but not received by supplier. | Yes | Retailer cancels the order or line of the order. No supplier action required. |
| Acknowledged (also called Shipment Pending) | Order has been received by supplier. | Yes | 1. Retailer submits a cancellation request. 2. Supplier responds to the request. (Note that the supplier is not REQUIRED to respond to the request.) |
| Shipped | Order has been shipped by supplier. | No | No retailer or supplier action |
| Cancelled | Order has been cancelled. | No | No retailer or supplier action |
Follow the steps below to cancel an order or request a cancellation:
Step 1: Click the navigation menu and select Workflows > Orders Beta. Locate the purchase order you want to update and select the PO number.
Step 2: Click Cancel or Submit Cancel Request. The button you see depends on whether the order is in Created or Acknowledged status.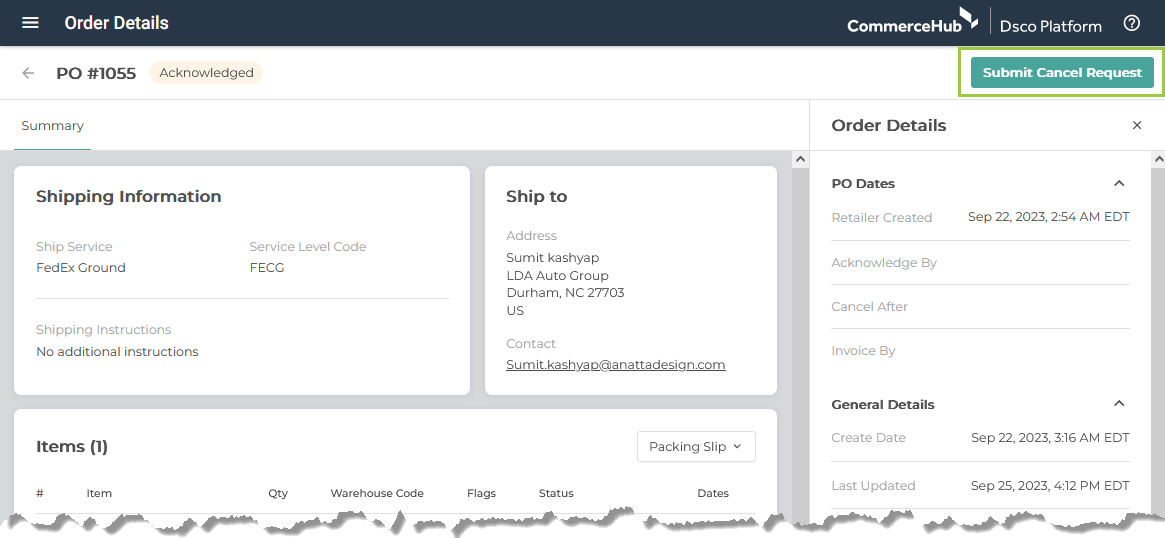 Step 3. Choose whether to cancel the entire order or a line within the order.
Step 4. Complete the request action form and click Confirm Cancellation.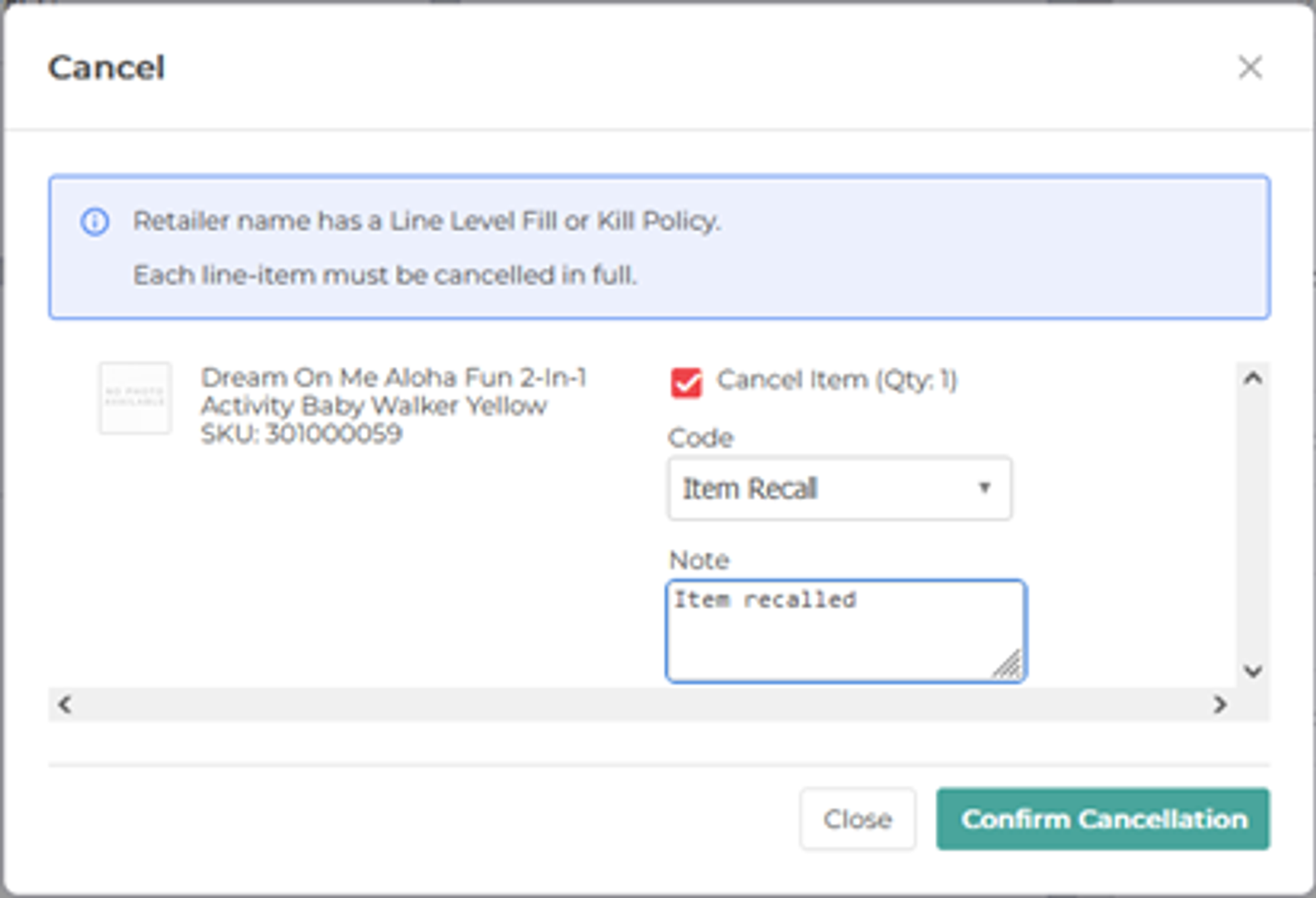 The Order Detail page displays a pink bar, saying Order Cancelled, or an orange bar saying Order Cancel Request Pending.


The supplier receives an email from the CommerceHub Dsco platform about the cancellation.
For an order cancelled in the Created state, the order will say Completed/Cancelled. No further action is required.
For an order in the Acknowledged state with a cancellation requested, the supplier can accept or reject the cancellation request.